Allotments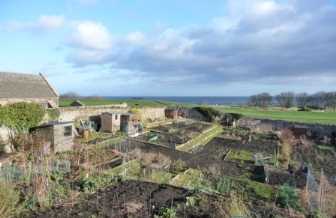 Berwick-upon-Tweed Town Council manages the allotments at Five Arches Recreation Ground, Blakewell Gardens and adjacent to the former Kelso railway line.
There is a waiting list, but any resident of Berwick, Spittal or Tweedmouth who wishes to apply for an allotment at one of the sites mentioned above, should contact the Town Council - An Allotment Application / Waiting List Form can be downloaded here. There is an annual charge levied for the use of an allotment.
The Lions House Allotments are run on a self-managed basis by the Lions House Allotments Association. If you wish to apply for a plot at the Lions House Allotments, contact the Association or are looking further information regarding that site, please follow the below link:
Lions House Allotments.