Berwick News
Declaration of Result of Poll - Magdalene Ward - 11 June 2015
12 June 2015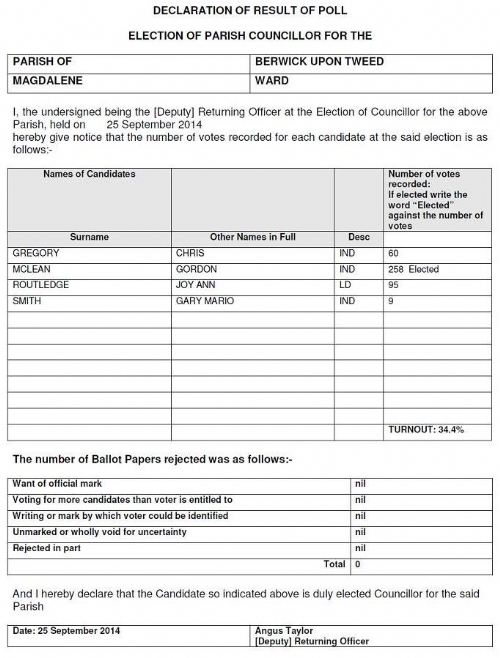 ---
Postal voting - Berwick Magdalene election
05 June 2015
The following is a message from Northumberland County Council.
Northumberland County Council has been made aware that the postal ballot packs for the Berwick Magdalene Election on Thursday 11 June have not yet been delivered. This is caused by an issue with our print suppliers. We have
---
Declaration of Result of Poll - Castle Ward - 28 May 2015
29 May 2015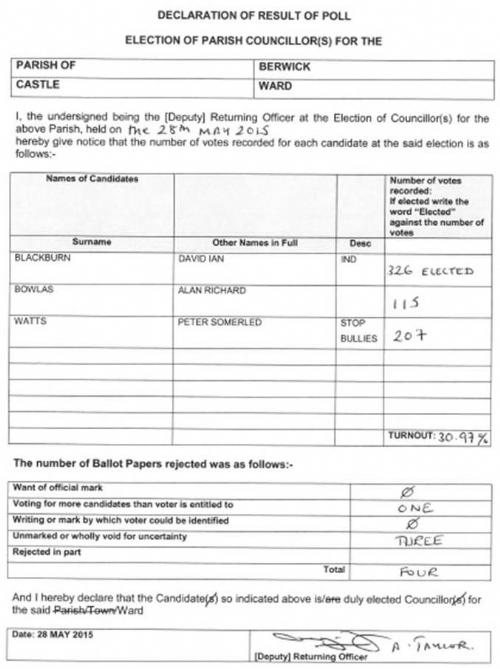 ---
Annual Town Report 2014/15
27 May 2015
The Berwick-upon-Tweed Town Council Annual Report for 2014/15 is now available to download by clicking here.
---
Vacancy for Grove Ward
21 May 2015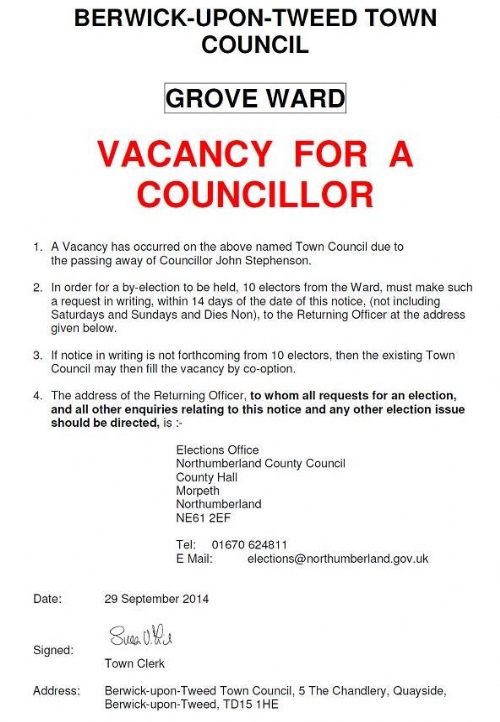 For the procedure in the event of a casual vacancy on the Town Council please
---