Berwick News
Freedom Ceremony - Tuesday, 02 October 2018
02 October 2018
At a ceremony at the Town Hall on Tuesday, 2 October 2018 at 11.00am, six applicants were admitted as Freemen of Berwick-upon-Tweed. After the ceremony the applicants were photographed on the steps of the Town Hall.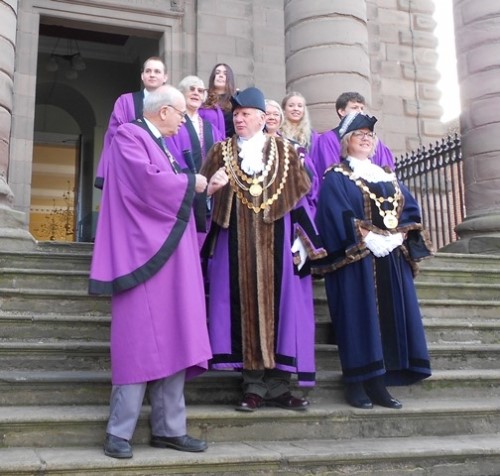 Back row (left to right) are the newly admitted Freemen: Angus Peter Lilburn, Adela Charlotte Appleby, Lauren Sanderson, Emma Louise Morris, Jennifer Maureen Baldwin and Alexander James Baldwin.
Front row (left to right: Capt James Evans (Vice-Chairman of the Guild), Councillor Brian Douglas (Town Mayor) and Ms Jude Eltringham (Sheriff).