Berwick News
Walking of the May Fair
25 May 2018
The Walking of the May Fair is the first official duty of the new Berwick Mayor each year.
The Mayor is seen below patiently waiting for 12 noon so that he can set off and Walk the May Fair.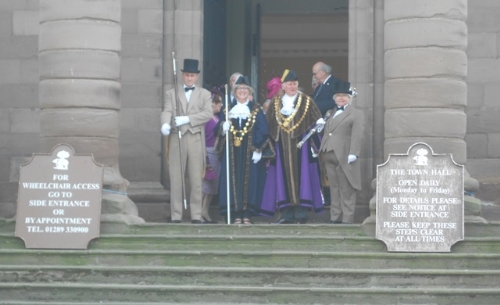 Pictured in the front row (left-to-right) are: Robert Welsh (Halberdier), Ms Judith Eltringham (Sheriff), Councillor Brian Douglas (Town Mayor) and Ms Joyce Benton (Sergeant-at-Mace).