Berwick News
Walking of the May Fair
25 May 2018
The Walking of the May Fair is the first official duty of the new Berwick Mayor each year.
The Mayor is seen below patiently waiting for 12 noon so that he can set off and Walk the May Fair.
---
Vacancy for Castle Ward
21 May 2018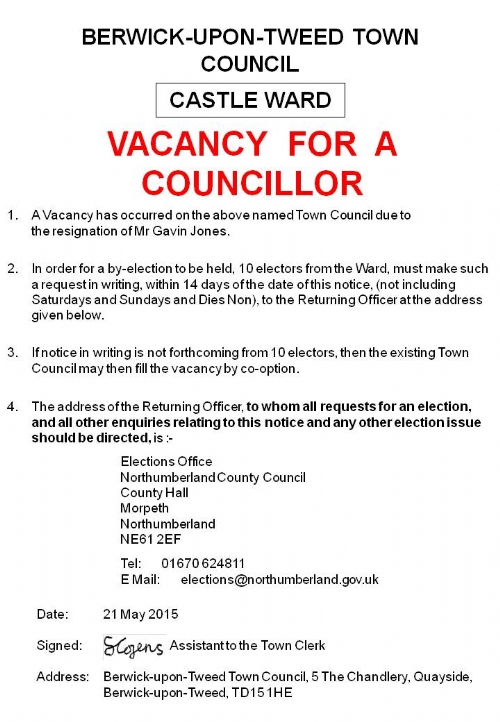 For the procedure in the event of a casual vacancy on the Town Council
---
Major investment in county weed control
20 April 2018
Northumberland County Council is investing £125,000 in improving the way it tackles weeds in towns and villages in Northumberland.
For further information, visit the news item on the Northumberland County Council website by clicking
---
Freedom Admissions Ceremony - Tuesday, 10 April 2018
10 April 2018
At a ceremony at the Town Hall on Tuesday, 10 April 2018 at 11.30am, five applicants were admitted as Freemen of Berwick-upon-Tweed. After the ceremony the applicants were photographed in the Town Hall.
---
Listening events rescheduled
07 March 2018
People in Berwick and the surrounding area are being made aware of a series of rescheduled listening events being held to gather people's views on the possibility of a new integrated hospital development.
NHS Northumberland Clinical Commissioning Group (CCG) is working with
---