The Civic Party
The Mayor of Berwick-upon-Tweed for 2022-2023 is Cllr Mike Greener who, as well as being a town councillor, is well known for his work with the Spittal Improvement Trust and as a supporter of numerous community groups. The Mayoress is his daughter Mrs Blythe Waddell. Deputy Mayor is Councillor Anne Williams. Anne works at the Berwick Visitor Centre and has supported Girlguiding for many years. The Mayor chose Eddie Mullins to be his Sheriff and the Sheriff's Lady is Mrs Lesley Bruce.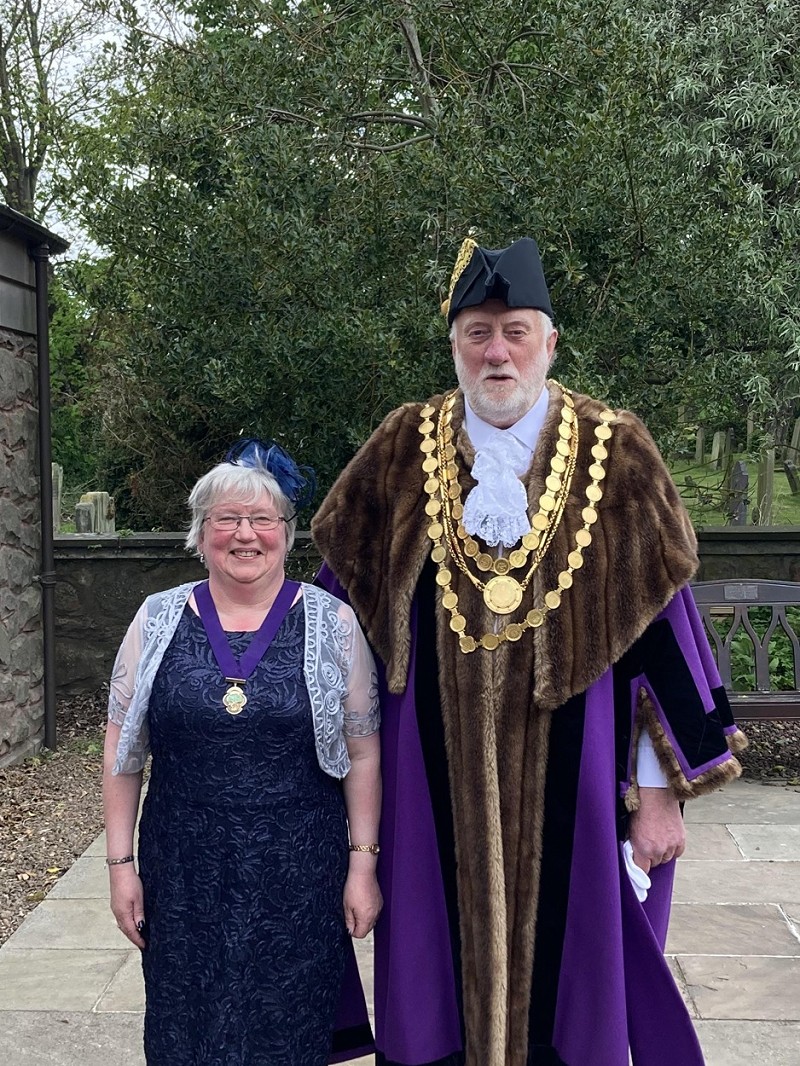 The Mayor Cllr Mike Greener and the Deputy Mayor Cllr Anne Williams

The Mayor and the Sheriff Mr Eddie Mullins

From left: the Sheriff's Lady Mrs Lesley Bruce, The Sherrif, The Mayor and
the Mayoress Mrs Blythe Waddell
In the coming year the Mayor's charity will be the Berwick Swan and Wildlife Trust which the mayor is chair of and the Sheriff's charity is Berwick Cancer Cars.