Berwick News
Interim Town Clerk
08 April 2015
Berwick-upon-Tweed Town Council is looking for an interim Town Clerk for about six months while it reviews options for a long-term appointment.
The Town Clerk post has in the past been full-time. The interim post will be part-time: 20 hours a week over 2½ days. It will focus on
---
Freedom Admissions Ceremony - 31 March 2015
31 March 2015
At a ceremony at the Town Hall today, Tuesday 31 March 2015 at 11.30am, two applicants were admitted as Freewomen of Berwick-upon-Tweed. After the ceremony the applicants were photographed on the steps of the Town Hall.
---
Notice of Election - Berwick-upon-Tweed Constituency
31 March 2015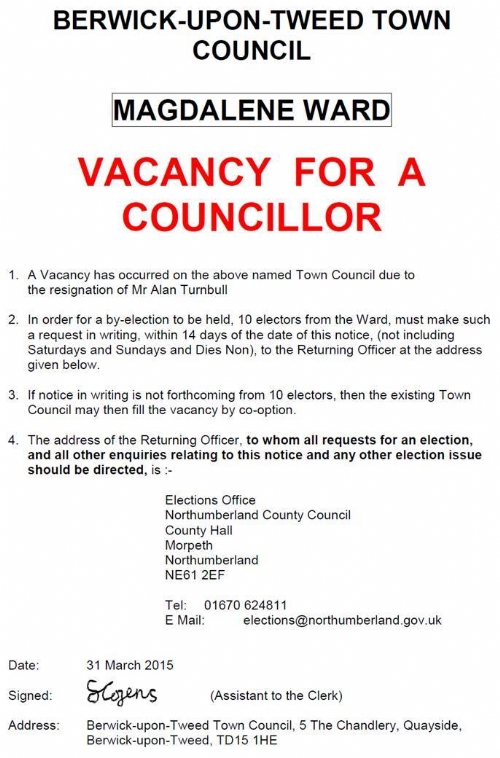 ---
Vacancy for Magdalene Ward
31 March 2015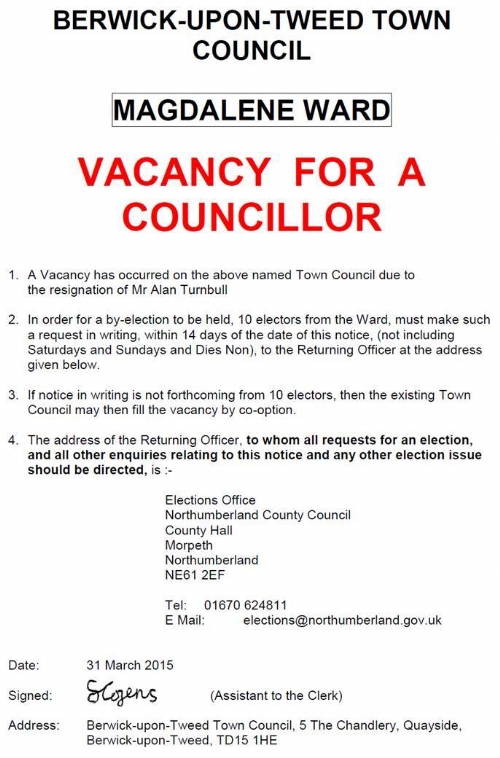 For the procedure in the event of a casual vacancy on the Town Council please click
---
Notice of Election for Castle Ward
24 March 2015
NOTICE OF ELECTION
NORTHUMBERLAND COUNTY COUNCIL
ELECTION OF COUNCILLORS
---